Get me, banging on about being a copywriter half the time, or telling you how to improve your businesses by following my handy hints and tips.
However, not today.
Why?
Because this week (13th-19th May 2019), is Mental Health Awareness Week, and frankly, I feel it's a time to pause to tell people about my own mental health struggles.
So, I won't be going harping on about how I can help your business. This post is about mental health and how writing has helped me.
What Mental Health Awareness Week means to me.
I've never shied away from talking about mental health, and it's no exaggeration to say, frankly,  at times it's been absolutely appalling.
When I was 18, my dog died.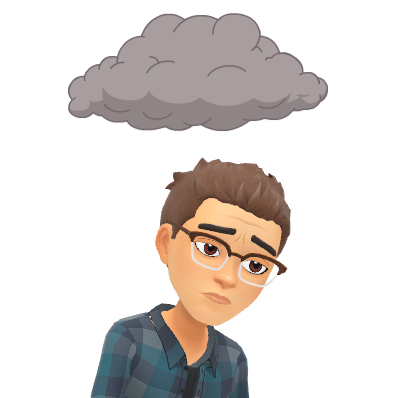 No problem, surely it's only a dog.
But to me, it was the catalyst to the worst nine years of my life.
In those nine years, for four of them, I could barely function.
In fact, I barely remember what I did at that time. I don't remember much other than having any control over my thoughts and emotions.
Dark thoughts and scenarios would play around in my brain 24-hours a day, 7-days a week, and when I say dark, I mean it.
I'd tell myself I was capable of the most violent and hideous acts.
I was a complete wreck, and in those four years, those thoughts repeated themselves around the clock.
And I mean that.
Constant.
Never-ending.
Torture.
Oh, and I cried a lot.
I was so ill I couldn't see how I could ever get better (and on top of my depression, I had severe epilepsy which wasn't responding to my medication. Talk about a kick in the balls).
How things changed.
I'd been told the usual:
"Cheer up,"
"Put a smile on my face,", and to
"Think about something happy instead."
I just wanted to tell people to fuck right off, because depression doesn't work like that and it's impossible to ignore the torture your brain is inflicting on you.
However, after two years of absolute hell, I went to see:
A psychologist

, and

A psychoanalyst
I tried several techniques, none which seemed to work until I underwent Cognitive Behavioural Therapy (CBT).
At first, I was sceptical, but depression is no quick fix, and it took over two years of constant work for it to start making a difference.
However, CBT turned my life around.
It calmed me.
It cleared my head and helped me realise this was the depression talking, not who I was or what I was capable of doing to others and myself.
I know I'm lucky.
There seem to be more people than ever struggling with mental health, and many have been through the same therapy as I have and more, and they still struggle.
And, although I don't suffer on a day-to-day basis now, I'm still prone to looking at things negatively.
I never used to, but I see this as a tiny strand of depression still lingering, but with the sting removed.
I never felt suicidal, self-harmed or took medication, but I know many people who have and do.
What got me through was a support group of family, friends and counsellors.
And myself.
Yeah, that's right.
Me.
Without me, I couldn't have done it. At one time I would never have given myself credit – for anything.
Now?
Well, I overcame the worst part of my life because I needed it to change – and by giving myself credit, it gives me a little feeling that I can achieve anything.
How writing helps my mental health.
Writing came along at the perfect time, and I don't mean copywriting.
I started to write stories and found they helped lift my mood, but when I stopped, my mood dropped again.
Writing was almost an anti-depressant for me and, over time, when I stopped writing fictional stories, I no longer suffered from the sudden blackness that accompanied it.
It helped to keep my mind focused, and it's why I ended up writing for a living.
Also, the fact I love it is a massive boost to my mental health.
Talk to someone, anyone.
Never feel like you're alone.
If you suffer from depression, there are many helplines you can call, including The Samaritans.
Or there's your GP, friends, family or, well, me, if you want to.
Never be afraid to discuss your mental health.
I thought the worst things of myself imaginable, there's nothing that could shock me, and if it couldn't shock me, it wouldn't horrify a psychologist or a friendly voice at the end of a helpline.
Talking helps.
It's freeing to talk to somebody about depression, and there are so many ways you can do it.
Whether you're reading this during Mental Health Awareness Week or not, if you suffer from depression, make sure you talk to somebody about your mental health – it's the first step on the road to recovery.
Until next time,
Matthew
PS. Make sure you use the #MentalHealthAwarenessWeek hashtag – together, we'll suffer in silence no more!